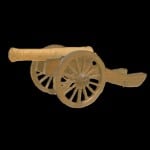 We are actively setting up readings / signings and convention appearances.  We are negotiating with Orcas Bookstore in Olympia, WA for a May date and The Last Word Books in Olympia, WA for a late April date.
We have confirmation that both Thomas Gondolfi and Bruce Graw will be attending GenCon in August.  Tentatively Tom Gondolfi will be giving 2 different seminars: "How to turn GM into $" and "How to Love Self-Publishing". In addition he will be one of the featured authors in the Authors' Avenue.
We are working on an appearance at several other conventions. More as things start firming up. Check Authors>>Appearances often for updates.