Since our inception, the symbol of our company has been a brass cannon. The brass cannon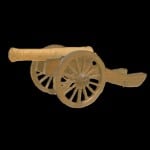 , like our company name, was a hommage to our favorite author, Robert Heinlein. We admit to a certain devilishness by using the extremely unusual reference to tease our patrons. Since its adoption we've found exactly five people who recognize it.
Conversely, now, almost four years later, we've grown and listened. Toy Wars remains our best seller.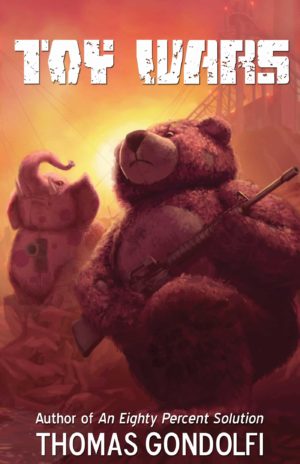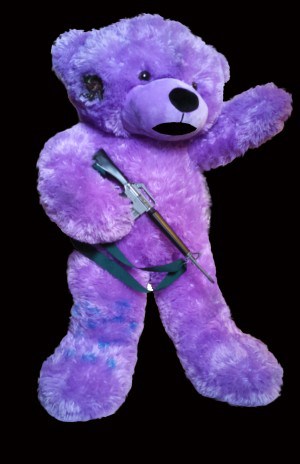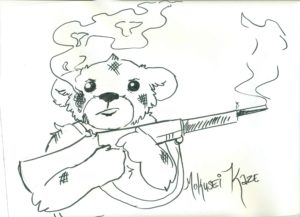 Don Quixote, the purple bear with the M16, continues to delight and engage you, the patron and bring in other curious creatures.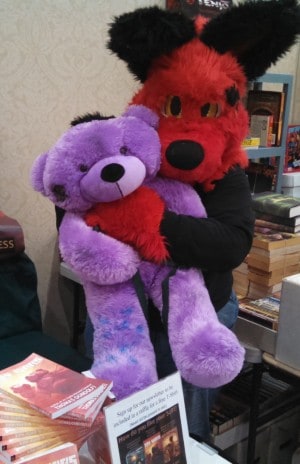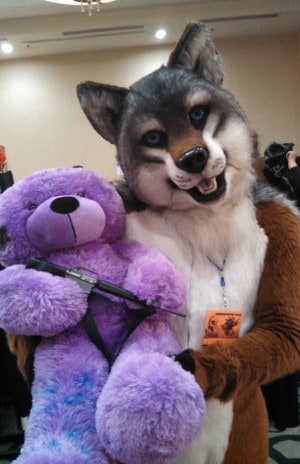 Vendors and customers alike sometimes forget our founder's name, but it didn't take long for them to bestow upon him the moniker Teddy Bear Man.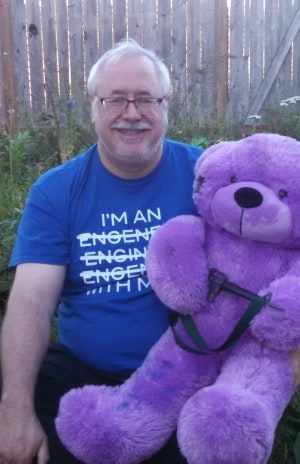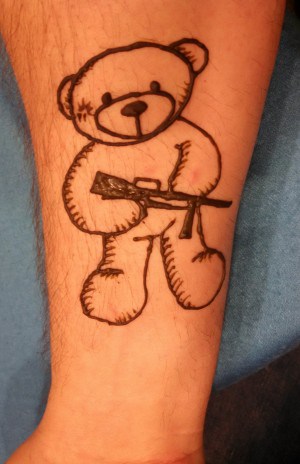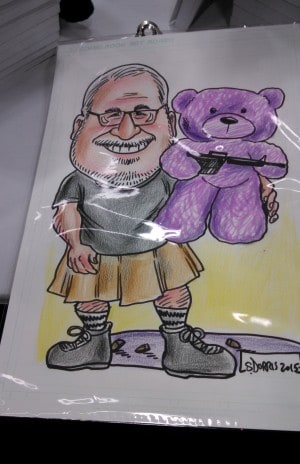 Never let it be said that TANSTAAFL Press won't take a hint.  Starting 2016, we will be phasing out the obscure cannon, and phasing in our lovable friend Don Quixote. You will see this happen on and in our books, on our website, and everywhere you look for us