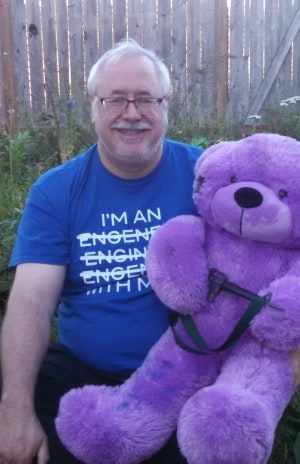 by Thomas Gondolfi
Many of you have heard me said that I'm retiring from my "day job" and thus would be able to devote more time to writing and marketing my WONDERFUL books. Many of you have also heard that the date for my retirement is/was 5/15/18 or about 9 months ago. If you haven't been paying attention, that didn't happen. I wanted to retire but my financial advisor gave me bad info… so I fired him and started over. If I'm allowed a minor whine, I wanted to retire probably more than you wanted me to make new stuff for you 🙂
Last year was a very, very slow year for me. I attended only 7 conventions (less than half my norm) and while I managed to put 3 new products on the shelves for you voracious readers they were almost done already so I didn't even write much.
So that is the past and now to talk about the future. With a new financial adviser (and my own evaluation) my new retirement date is set for 5/15/2019… May of this year. While I'll be continuing my low convention attendance and writing until that date, after that I have a flurry of activity planned (just look at my scheduled releases!) I plan on hitting many more shows, many of those outside of my normal range, ramping up our marketing (don't be surprised if you see our name in many different places), and creating many, many more works of fiction for y'all.
Fasten your seat belts, folks.  2019 is going to be wild!
And for those who remember the T-Shirt I often wear:
I was an
Engeneer
Enginere
Engenere
I'm still good with math