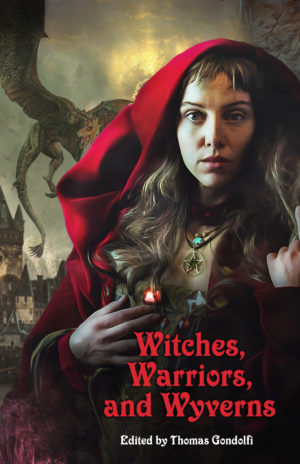 Here for your Free Ebook? OK, so there isn't anything that's free. We even have that in our name TANSTAAFL Press – there ain't no such thing as a free lunch (or ebook).
So if nothing is free, what does TANSTAAFL Press get out of giving you a free book? What is your cost? We get the opportunity to tell you about our products, changes in the industry, new titles being released, personal appearance locations, and even special deals. In short, we get to advertise to you. Please don't be scared by this. We won't spam you like some other sellers. Historically, we deliver less than twelve newsletters a year. Can you handle about one email a month? That's your cost!
As soon as you sign up below, you will receive an email directing you to get your free book – Witches, Warriors, and Wyverns.