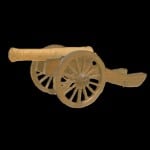 The Fall book tour is shaping up to be an intense one with appearances every between July 27th through most of August.  We've added South Dakota Festival of Books in Deadwood, SD to the list as well as Dragonflight outside of Seattle, WA Fandemonium just outside of Boise, ID.  Portland, OR may get a trio.  Wordstock and NW Book Festival are both committed and we are actively working to get a place in Orycon. We've been offered space in the Kansas Book Festival this year but other commitments prevent our attending this year.
In addition we've added the "Demon Holiday" Book Launch Event, which will be held in Dayton, OH.  Anyone interested in tickets should contact us for details.
We hope to see you at as many of these events as you can attend!