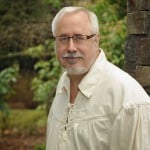 Dateline Nampa, Idaho. Tom Gondolfi reporting
I want to start by saying that I've attended hundreds of conventions and I can't remember any convention running as smoothly as Fandemonium.  Con staff were helpful and friendly. Events started on time and with the proper requested equipment. The Con staff even mingled among us offering help and encouragement. While all were excellent I have to single out one young woman, Honore' (con moniker), as being the most exceptional of a stellar crew! She circulated regularly offering help loading, fetching drinks, finding answers to our serious but unusual suggestions, and offering friendly inquiries as how things were going!
I'm alw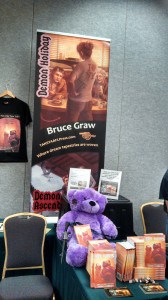 ays a bit leery of a new convention, so I was pleasantly pleased with how this con was run! WAY TO GO FANDEMONIUM.
All this being said, sales were slightly below my personal expectations at Fandemonium but still very respectable. Probably the oddest thing about Fandemonium, from a vendor perspective, was the flow. Who does their most business on the opening half day of a con and almost none the last full day? Never seen it. Never even HEARD of it. But that is what happened for us and from watching other vendors there the same happened for them.
My first-time talks "How to turn GM into $" and "The Painful Joy of Self-Publishing" were very well received. When I created them I hadn't spent a great deal of time matching the timing of each to the 1 hour I had available but rather tried to get all of the things out there I wanted to share. Each landed within 5 minutes of the hour (gratz me!) From one con goer (thanks Ryan!) came the quote "Your talks were the highlight of the convention." Considering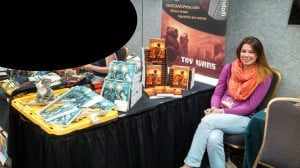 the events and cosplay costumes for the contests that I witnessed this seems very high praise indeed.
Now to justify the "My Cousin Vinny" portion of the post title. I've never been so sleep deprived at a con ever. Considering that I've attended the 24hr/day Origins and GenCon many times this is saying something. Let me share.
Day one we were at the CENSORED chain hotel. I admit I chose it for being an inexpensive option for this nascent business. The place was the most filthy hotel I've ever stayed at, even compared to a couple of places I've stayed at that normally rented by the hour (don't ask).  Makeup on the pillows, mildewed shower curtain, a gummy bear on the carpet (that I stepped on late at night on my way to the toilet), torn towels and worst of all, my partner in crime being bitten multiple times by some unknown insect (in covered places).
As someone who has been a motel manager in the past, I was incensed. When I went down to complain, there was no staff at the desk for the better part of half an hour. The only thing they would do is say, "Sorry".
After another half an hour on the phone with Hotels.com, I finally got a new hotel (at a much higher rate) and a refund of ONLY the unused nights! The corporate heads of this chain WILL hear about this.
So, we moved to the new hotel, a much more upscale chain thinking "WOHOOO! Sleep!" Wrong. Epic Fail. Night 2 of our trip we found ourselves next door to a small family with an infant that couldn't have been 2 months old. We were woken 3 times during the night as the child squalled for 15-20 minutes before the parents actually got it quieted down. As a parent myself, I understand the realities of this but it didn't make me any less grumpy or tired the next day.
"What was that incredibly loud whistle thing"
"That's the steam whistle telling everyone its time to get up"
Night 3 vied for the worst night. After a long day in the dealer room, we retired to our hotel to order a pizza and recoup only to have the piercing fire alarm go off, at the volume of a small corporate jet engine, even before the pizza arrived. Traipsing down the stairs we sought refuge from the heat in my car as we watched no fewer than 5 (!) fire trucks respond to the call. Our pizza arrived just as Nampa's finest cleared the building with NO fire. Ok, better safe than sorry. We returned to our room and our repast. Every two hours (give or take) until 5am, the alarm went off in all the rooms of the hotel. It never lasted more than 5 seconds, but when someone fires off an air horn (at about 40 decibels louder than would cause damage to a rock) at 2:45 am (I looked at the clock), you WAKE UP (no saving throw allowed). Almost worse, you can't really go back to sleep not knowing if it would happen again.
When I went down to the lobby in my jammies to find out WTF was going on, I was told that they'd been on the phone with the alarm company and nothing they seemed to do would solve the problem and that a technician was incoming. Why wasn't this done the FIRST time?
"Does that train come through here every night at 3AM?"
"No sir. That's very unusual."
Needless to say Sunday we didn't need makeup to play zombies.
Our food experiences also didn't measure up including a very bad meal at the upscale Darby's (/Avoid)
Summary: Great Con, Great People, LOUSY Hotels and food experiences.