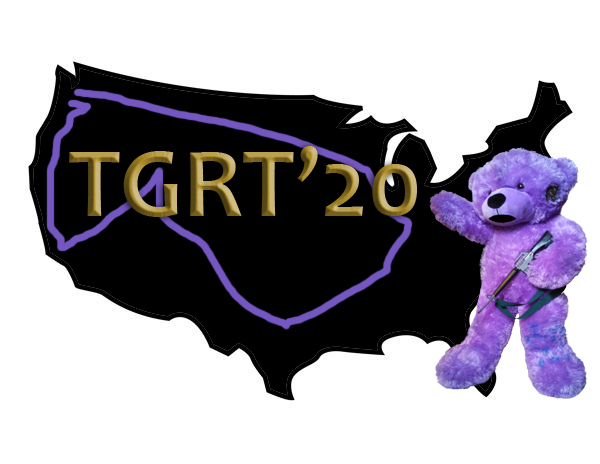 So I decided I was doing this long book tour. Where was I going? Could I find a route that made some kind of sense?
First requirement, stick to what I know works – conventions. Limit that to SciFi, board/roleplay gaming, comic, book, and fantasy conventions. Throw anime conventions in there as well just to round out the field. After doing some significant searches online, I found over seven hundred shows in North America every year. That sounds promising.
Second requirement the route has to make a loop with as few double backs as possible. While there might be shows in Sacramento one week, Miami the next, and then back to Denver the week following, the cost to drive that kills the driver, the vehicles, AND the bottom line. But with seven hundred shows, surely we can find something!
Third, with no air conditioning (see the preparation discussion on the following days) and dealing with a moderately heavy trailer, only shows in spring and fall. When I concocted this outrageous plan in the summer of 2019, there wasn't time to coordinate a fall tour, spring it was.
Fourth, no more than ten weeks. As my wife couldn't come with me (she has her own business www.bloomingartichoke.com where she is doing her own shows), I didn't want to be away too long. After twenty two years married, I'm more in love with my wife now than when I proposed. This would be a hardship for us both.
As a nice to have, I would like to stay in the continental US. I've done research on doing business in Canada and the regulations make it neigh on impossible.
Oh, I had a few other things I'd like to add in there: a stop in Memphis to see a long lost friend, as well as friend/family visits in Vegas; Amarillo, TX; Sonora, CA; LA, CA; Dallas, TX; Dayton, OH, and more. But all of these were just N2H.
If I wanted to expand my customer base, any convention I would be attending would be somewhere I'd never been and never experienced. With over seven hundred shows you would think there would be some route that matched my needs. I never appreciated the effort that goes into routing planes for the airlines until I started this task. It took the better part of a month to come up with what I'm going to blithely jot down below.
I needed to research the show to see if it was even worth doing. Find out when it was going to be in 2020 (as shows wiggle around every year). And then find shows that would line up.
Location Con Name Start date
Pasco, WA Rad Con 2/14
Las Vegas, NV Dice Tower West 2/26
Salt Lake City, UT Salt Con 3/5
Dallas, TX All-Con 3/12
Memphis, TN MidSouthCon 3/20
Chicago, IL Adepticon 3/25
Chicago, IL (again) CodCon 4/3
Seattle, WA NorWesCon 4/10
HOME!
9+ weeks, 8 shows, ~6500 miles
Couple of notes:
I've done both RadCon and NorWesCon before, but it has been a couple of years for each of them due to conflicting priorities on my time.
I couldn't find a show for the week of 2/21 that would fit in the trip so I'm taking the opportunity to visit with friends/family that are kind of on the way.
Previous: The Great Road Trip
Next: The Preparations